Makeup is a wonderful tool that allows us to enhance our natural features and boost our confidence. However, the key to achieving a naturally beautiful look lies in understanding how to enhance your unique features without overpowering them. In this article, we will share five makeup tips that will help you enhance your natural beauty and achieve a radiant and effortless look.
Tip 1: Start with a Good Skincare Routine
Before applying any makeup, prioritizing skincare is essential. A healthy and well-nourished complexion will provide the perfect canvas for your makeup. Cleanse, moisturize, and protect your skin daily with a gentle cleanser, a suitable moisturizer, and sunscreen. Remember, good skincare is the foundation of any beautiful makeup look.
Tip 2: Embrace the Natural Look with a Lightweight Foundation
To enhance your natural beauty, opt for a lightweight foundation or a tinted moisturizer that matches your skin tone. Avoid heavy coverage and instead focus on achieving an even complexion while allowing your skin's natural radiance to shine through. Apply the foundation sparingly, focusing on areas that require coverage, and blend it seamlessly into your skin for a natural finish.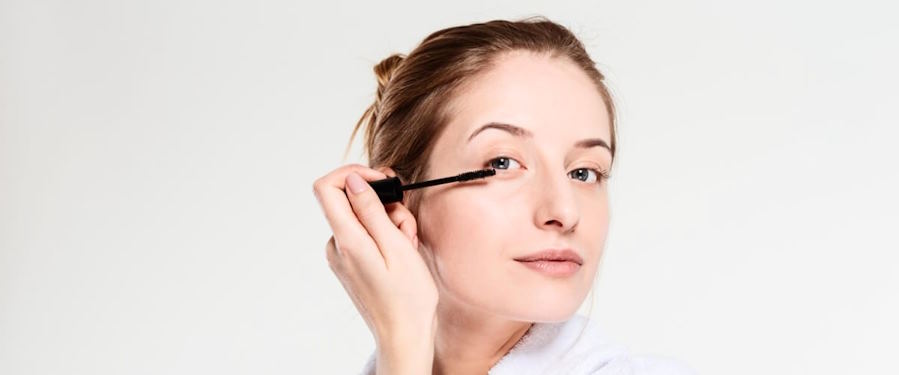 Tip 3: Enhance Your Eyes with Neutral Tones
The eyes are a focal point of beauty, and you can enhance them by using neutral tones that compliment your skin tone and eye color. Choose eyeshadows in shades like beige, taupe, or soft browns to add subtle definition. Apply a thin line of brown or black eyeliner close to the lash line for a natural look, and finish with a coat of mascara to lengthen and define your lashes.
Tip 4: Accentuate Your Lips with a Natural Lip Color
For a naturally beautiful look, select a lip color that enhances your natural lip shade. Opt for nude or soft pink shades that closely resemble your lip color. You can also apply a sheer lip gloss to add a touch of shine and hydration. Avoid bold and dramatic colors unless you specifically aim for a statement look.
Tip 5: Emphasize Your Brows
Well-groomed, defined eyebrows can instantly enhance your natural features. Use an eyebrow pencil or powder in a shade that matches your natural hair color to fill any sparse areas and shape your brows. Then, brush them upward with a spoolie brush for a more natural look. Remember to keep your brows well-maintained by tweezing or threading to achieve clean and polished arches.
In summary, makeup should be used to enhance your natural beauty, not to hide or mask it. By following these five makeup tips, you can achieve a natural, radiant look that accentuates your unique features. Remember to focus on skincare, opt for lightweight foundation, enhance your eyes with neutral shades, choose natural lip colors, and emphasize your eyebrows. Embrace your natural beauty and let your confidence shine through with these simple yet effective makeup techniques.